Drumroll please! Introducing EmuCasino – the online casino built to provide a rich, fun-filled gaming experience for all players playing from the comfort of their own homes. If you've never heard of us before, don't worry, here's a rundown of everything you need to know about us.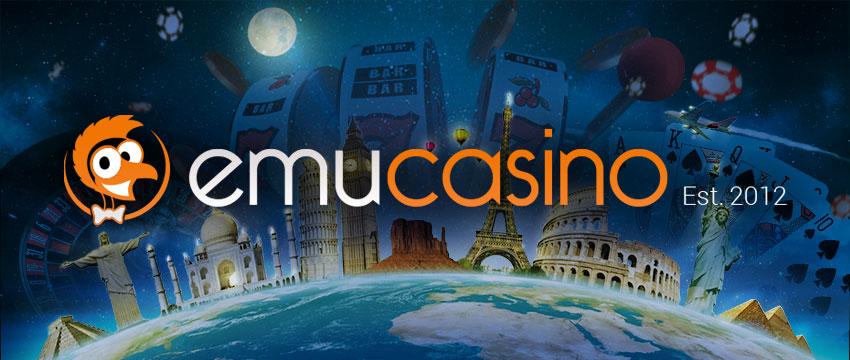 The Emusing Story
Let's cut to the chase- we know you're wondering why we chose an emu as the face of our site. Well, besides it being one of the coolest birds to have ever roamed the earth, we love everything that emus represent. From their curious nature to how they can endure even the hottest summer day with barely any food or water to get by, emus are the perfect symbol to represent our brand.
If you can't already tell, EmuCasino isn't your typical glitz-and-glamour, Vegas-style casino. We wanted to bring something new to the table, something that hasn't already been beaten to death by other casinos; hence, we created a friendly, almost homely platform entirely dedicated to crafting the ideal online casino experience for our players.
With over 800 games from top gaming providers such as Microgaming, Gameart, Pragmatic Play, iSoftbet, Evolution Live Dealer and ohhh a lot more, players will find nothing but the best at EmuCasino. Advanced security features? Check. 24/7 customer support? Check. Fabulous casino bonuses? You bet!
Upon registration, players would be able to claim an incredible $300 Welcome Package as well as 12 No Deposit Free Spins on our brand new, home-grown Eddy Dundee slot. Other bonuses would include weekly casino races, special monthly promotions, and exciting birthday giveaways.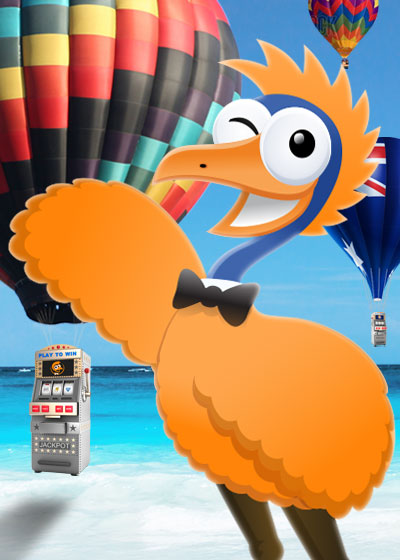 Meet The Talking Emu
Say hello to Eddy the Emu! Eagle-eyed readers might have already noticed Eddy popping up throughout the site, which isn't surprising, as he plays a big part in all of EmuCasino's day-to-day tasks. As a cheerful and fun-loving fellow, Eddy breathes life into every corner of the site- and very soon, he'll be taking on some of EmuCasino Blog's posts as well!
Originally hailing from Australia, Eddy has since flown the nest and followed the call of the wild to travel outside of his comfort zone. Recently, he's been spotted frequenting some of the most popular destinations in New Zealand, Canada and Germany- but it won't be long before he decides to move on.
What's there to know about Eddy? Well, he's a quirky kind of emu, and like many of us, he enjoys nothing better than to have some time to himself to unwind and play some of his favourite online games. In fact, it was his passion for games that helped us build one of the best collections of casino games ever curated by an online casino- so you have him to thank for that.
The Great Eddy Dundee
The Pride of EmuCasino and all-new exclusive slot game is Eddy Dundee! Inspired by the blockbuster movie, Eddy Dundee is a game jam-packed with thrilling action, exciting adventures and maybe even a hint of romance.
Be it the Australian outback in the distant background of the slot, the crocodile-skinned slot frame, or even the little reptile Eddy has slung over his shoulder in the Scatter symbol, this slot sure knows how to capture the exotic Aussie vibe.
This uber-amazing slot game is only available at EmuCasino, so be sure to spin these reels the next time you visit the casino.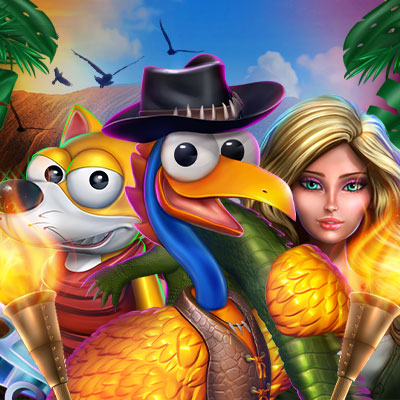 Responsible Gambling
Here at EmuCasino, we believe that online casino games should only be a positive source of amusement and are committed to helping all players gamble responsibly. We will never endorse problem gambling, and believe it is our duty as a games platform to minimise or even completely prevent it from happening in the first place.
In addition to ensuring that all our staff receive responsible gambling awareness training, help and information regarding responsible gaming is always available on EmuCasino. Players wanting to maintain control and recognise problem gaming can always reach out to us, or simply look up information straight from our site.
Players can also utilize some features specifically prepared for those wanting to limit their gaming. Financial limits and self-exclusion features are included in all players' accounts, and they can access them any time they need to.
Be A Part Of The EmuCasino Family
EmuCasino keeps it simple with a hassle free, 2-step registration. Upon signing up, enjoy no deposit free spins and a welcome bonus up to $300!

---
Love what you're reading? Well, head on down to EmuCasino for the fun online casino experience you've been searching for. For more updates from us, don't forget to subscribe to our YouTube account.