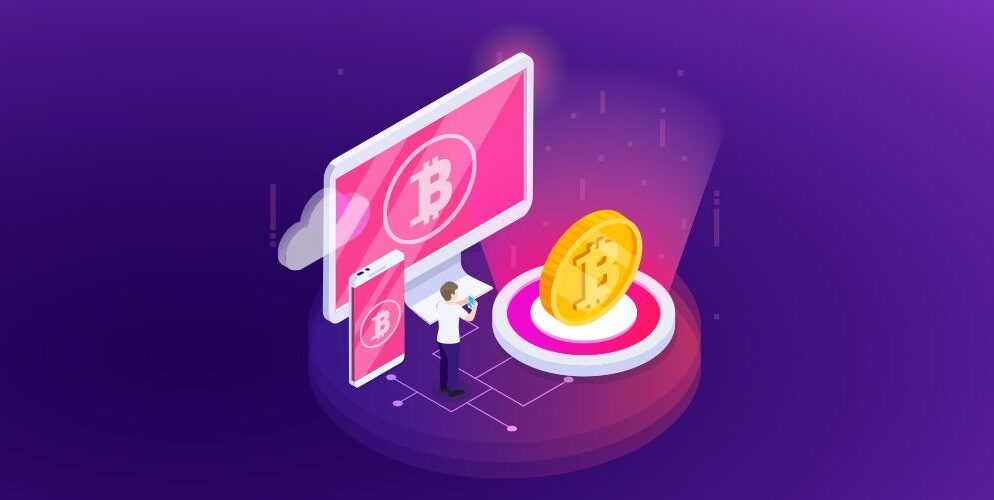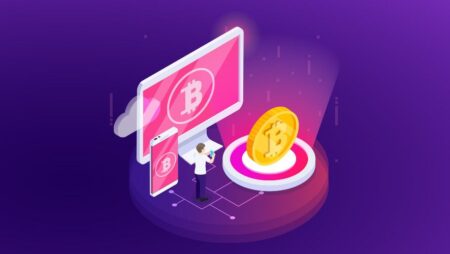 If you're a crypto fan always seeking to enjoy financial autonomy, security and cost-effectiveness, then you'll love playing crypto games! Blockchain technology has created immense opportunities for crypto gaming developers who have integrated real-world economics into their games.
Fun, safer, more accessible and easier to manage assets – crypto is here to revolutionise the world of gaming. Get in on the action now by doing your research starting with this article which explains what is a crypto game, the pros and cons of using blockchain technology in gaming and how to get started.
What Is a Crypto Game?
A crypto game uses blockchain technology so crypto gamers can earn non-fungible tokens (NFTs) or cryptocurrency by playing, completing tasks and winning games. Unlike traditional games where game developers or publishers usually own the assets, crypto games allow players to buy, sell and trade in-game items using cryptocurrencies on decentralised platforms.
How Does Crypto Gaming Work?
Blockchain technology serves as the backbone of crypto games by providing a transparent, secure and immutable ledger to record ownership of in-game assets. Each in-game item, often represented as a non-fungible token (NFT), is unique and can be verified on the blockchain.
Blockchain gaming relies on both web2 and web3 technology. Typically, gaming environments and player data are stored on centralised servers. Smart contracts, self-executing pieces of code on the blockchain, govern transactions within each crypto game. These contracts automate the transfer of assets, ensuring that ownership rights are accurately and securely transferred with each transaction.
Can You Earn Real-World Money?
Crypto gamers can win cryptocurrency or NFTs and then trade them for stablecoins or FIAT currency – dollars, in other words. However, since the price of cryptocurrencies is highly volatile, the value of your assets can also increase or decrease easily over time.
Why Are Crypto Games So Popular?
Crypto games have surged in popularity due to the many benefits of the innovative fusion of gaming and blockchain technology. Unlike traditional games, crypto games offer players true ownership of in-game assets, thereby empowering them to buy, sell and trade items using cryptocurrencies on decentralised platforms. Players can now monetise their time and skills by earning cryptocurrency through gameplay.
The play-to-earn model has also attracted a dedicated community of gamers seeking both entertainment and financial opportunities. The interoperability of these assets across different virtual worlds opens up new possibilities for creativity and collaboration, further fueling the enthusiasm for crypto games.
What Are the Risks of Crypto Gaming?
Even though blockchain technology is highly secure, crypto games and tokens have risks at this stage as there is still much we have to learn and change about blockchain technology. These include sending tokens to the wrong wallet, being scammed or hacked, and sharing wallet passphrases.
As the prices are highly volatile, it's also important not to get too caught up in the FOMO (Fear Of Missing Out) mentality. To avoid this, you should always double-check the wallet address and avoid sharing passphrases. Focus on developing a sound investing strategy that considers individual risk tolerance and diversify investments across different coins to reduce overall risk exposure.
How Do You Get Started?
Before you start playing, you will first have to secure a cryptocurrency wallet. We highly recommend registering an account with a reputable and well-established crypto exchange. Create your wallet and safeguard the associated passphrase in a secure location before proceeding to set up an account on the game's platform.
When you're ready to make your initial deposit using cryptocurrencies, make sure to add your unique crypto wallet address. This address will be linked to your account and serve as the designated destination for all your future withdrawals.
Certain games may necessitate the acquisition of digital assets prior to gameplay. For instance, you might need to procure a character NFT or governance token before gaining access to the game's interactive features. By following these steps, you'll not only secure your assets but also set the stage for an immersive and secure crypto gaming experience.
Are You Ready to Get Started with EmuCasino?
If you want to start playing with cryptocurrencies right now, simply log in or sign up. EmuCasino offers more than 1,000 online slot games for players who use cryptocurrencies. Our slot games operate as if you were using FIAT currency, making placing bets and collecting winnings a breeze.
As soon as you finish registering, we will welcome you with bonuses. If you use stablecoins such as USDT, USDC and DAI, you are eligible for the same welcome deposit bonus as those who use FIAT currency. This means that you will be able to claim special match deposit bonuses on your first three deposits with a maximum total value of $300.
Meanwhile, if Bitcoin is your preferred cryptocurrency, you have your own exclusive welcome bonus. With a minimum deposit of ₿0.0005, you will be able to claim a 100% match deposit bonus up to ₿0.005.
Discover our cryptocurrency welcome bonuses and start your EmuCasino adventure with a generous boost to your funds when you use cryptocurrencies on our slot games.
Do you have more questions? Take a look at our FAQs page or visit our dedicated cryptocurrencies page.