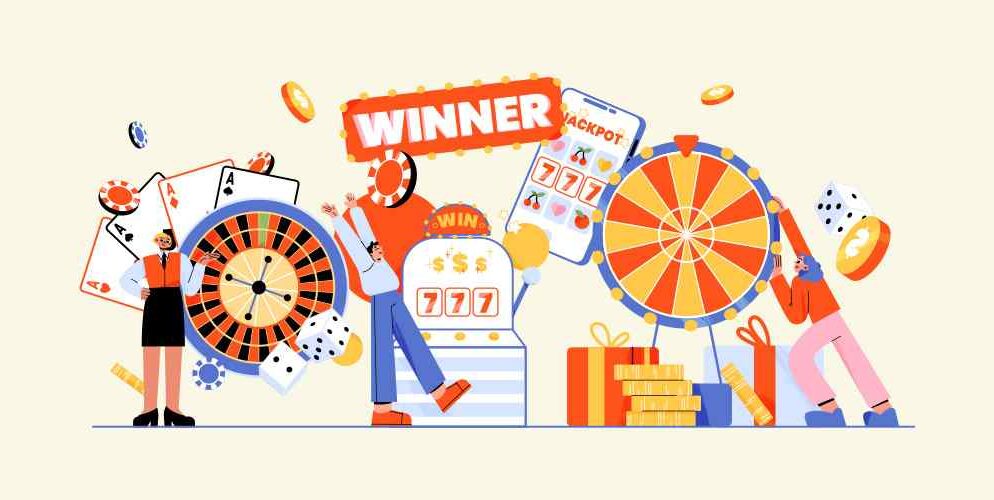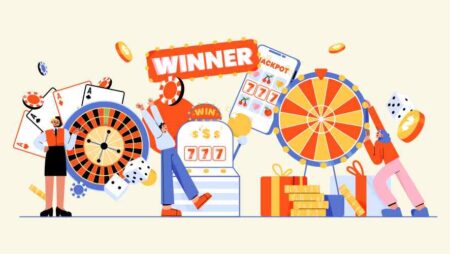 Do you want to take your online casino playing experience to the next level? In the world of online casino gaming, success isn't merely a matter of luck. While chance certainly plays a major role, there are strategic approaches you can take that can significantly increase your chances of winning.
Whether you're a novice or a seasoned player, mastering the art of winning requires a combination of skill, knowledge and discipline. In this guide, we'll give you some inside online casino strategies that will help you enhance your overall online casino experience.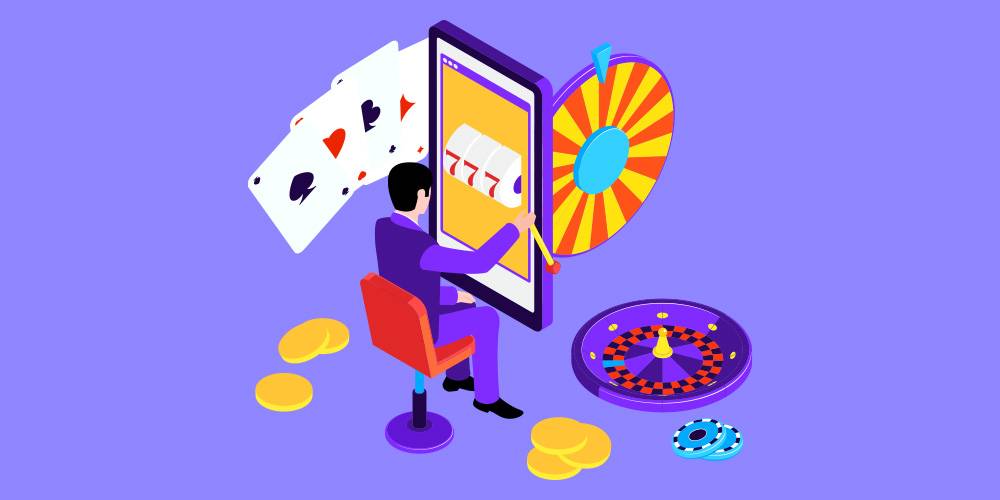 1. Choose Your Games Wisely
Not all casino games are created equal. Each game has its own set of rules, odds and strategies so to increase your chances of winning, you need to understand how to play each game and then keep practising.
Blackjack: This card game offers some of the best odds in the casino. In blackjack, luck can determine the outcome for an amateur but for a professional player, it is a blend of skill and luck so learn your strategy and card counting techniques.
Poker: A game of skill and strategy, poker requires a deep understanding of the rules, psychology and mathematical probabilities. It may not be easy to become a winning poker player right away but by practising different poker strategies, you will eventually become successful.
Slot Machines: While predominantly luck-based, understanding paylines, RTP (Return to Player) percentages and choosing the right machine can influence your outcome.
Roulette: While roulette is a game of chance and there's no guaranteed way to predict where the ball will land, make sure to focus on bets with lower house edges like betting on red or black, odd or even, or specific number ranges.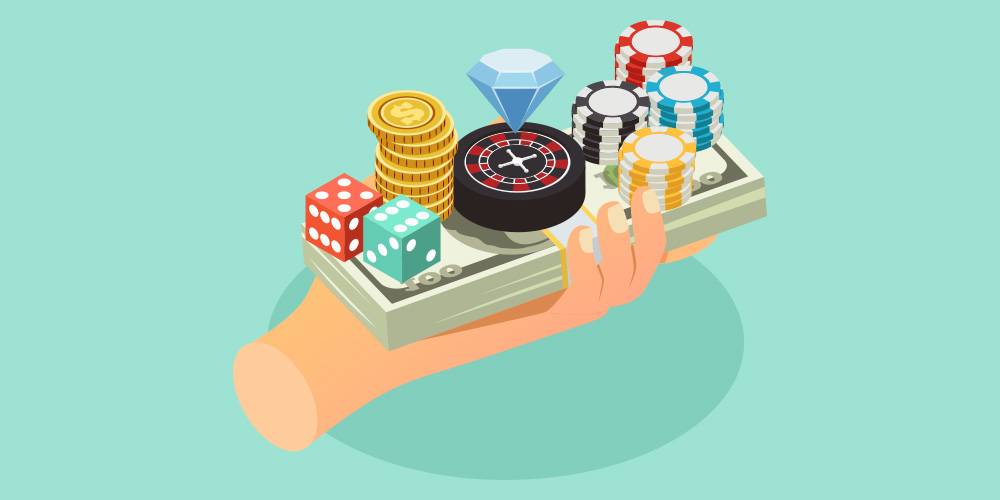 2. Practise Bankroll Management and Responsible Gambling
Managing your bankroll is paramount to gambling responsibly. Set a budget for your gambling activities and stick to it. This ensures that you don't wager more than you can afford to lose. Divide your bankroll into sessions and avoid chasing losses.
Also, you should accept any losses and move on; don't play for too long or risk more money than you've been allowed to risk by your budget. The best thing to do if you've already lost too much is to walk away. When it comes to your bankroll, discipline is key; set realistic goals and stick to them to ensure that your online gambling experience remains enjoyable rather than stressful.
3. Check the RTP Percentages and Payouts
You should always check how much you will gain from playing whatever game you choose so check the game's RTP (Return to Player) percentage to learn how much of your investment is likely to be given back to you.
By playing slots, for example, you will discover that some have RTPs above 96% while others have RTPs of around 91%. The first option is naturally the best option if you want a chance at winning real money.
4. Embrace Variance and Probability
Understanding the concept of variance is crucial. Balancing variance and probability means acknowledging that while luck plays a role in short-term outcomes, long-term success is largely determined by the strategies you employ.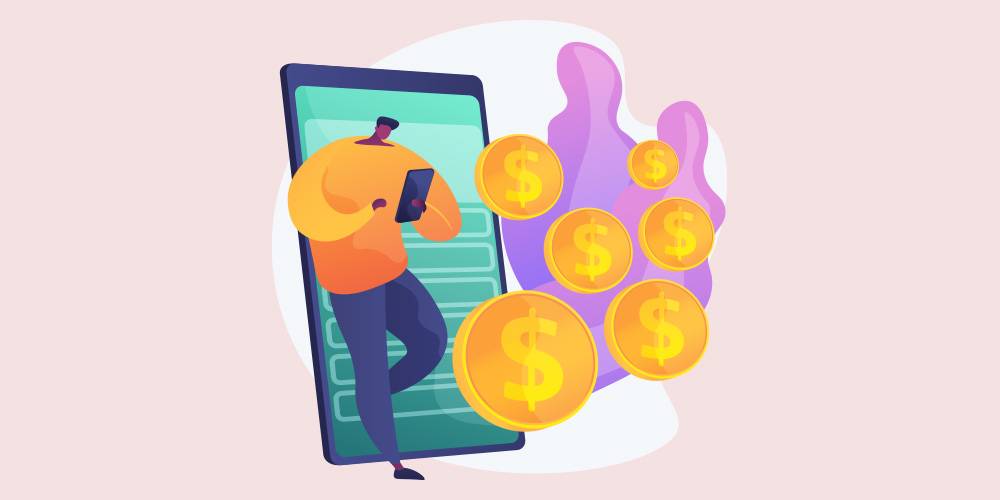 5. Utilise Tools Such as Software Trackers to Monitor Progress
Given the high stakes involved in casino gaming, maintaining a keen eye on your play and employing analytics for well-informed gambling choices can yield substantial dividends.
A key strategy for excelling in online casinos involves leveraging the available software trackers. Tools empower gamers to track their performance and make informed decisions about which games to continue playing and which to reconsider. These trackers often provide intuitive graphics, charts and other data representations, thereby enabling you to delve deep into every aspect of your gameplay and potentially uncovering pivotal insights.
6. Change Tactics
You can develop tactics in an effort to increase your chances of winning at slot machines but it is unlikely that this approach to the game will result in 100% success. Slot machine programs contain random numbers so it is nearly impossible to predict which combination will appear at any given moment. Some of the tactics you can try are:
Playing the bonus round with higher bets
Changing rates during different game intervals
Changing rates after a win or loss
Changing to another online slot after several scrolls
7. Know When to Quit
Knowing when to walk away is perhaps the most important strategy of all. It's easy to get caught up in the excitement but setting win-and-loss limits will help you maintain control and ensure you're gambling responsibly.
8. Keep Practising
Mastering the art of winning in online casino games requires a combination of knowledge, discipline, and a bit of luck.
The world of online gambling is constantly evolving. Stay updated on industry trends, new games and emerging strategies. Join online forums, read blogs and follow reputable gambling resources to expand your knowledge.
By choosing your games wisely, managing your bankroll and adopting sound strategies, you can significantly enhance your chances of success. Remember to approach gambling as a form of entertainment and always play responsibly.
Mastering the art of winning demands a profound grasp of the game and a mastery of strategic techniques. By following the above strategies, you can pave the way towards attaining your desired level of proficiency in online gaming. It's crucial to maintain a deep respect for the games' strategies and etiquette throughout your journey. With enough dedication, practice and time, you can rest assured that you can transform into the accomplished online casino player you've always aspired to be.